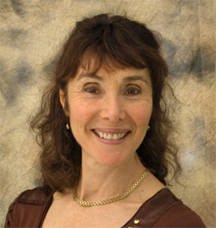 Dyana Foldvary graduated from San Francisco State University with an MFA in fine arts in 1973 and studied watercolor painting with Leszek Forczek in 1992.
In addition to exhibiting her work in galleries, Dyana teaches and mentors, inspiring people to reach their creative potential.
Dyana has mastered many medias, including oil painting, watercolor, collage, print making, sculpture and oil pastels, expressing her creativity in both representational as well as abstract concepts.
"I love watercolor for it's ability to capture a subtle sense of color, atmosphere, and light. I love oil paint and pastels for their gutsy versatility and vibrance. Using many layers of paint or pastels, I submerge and emerge the image as it morphs into what it will become. The process is intuitive, spontaneous, and mysterious. I am always surprised."